Point-factor based job evaluation is a quantitative form of job evaluation that uses defined factors and levels within them. Job requirements are compared to the definitions of the factor levels, with corresponding points assigned to the job based on the relevant level.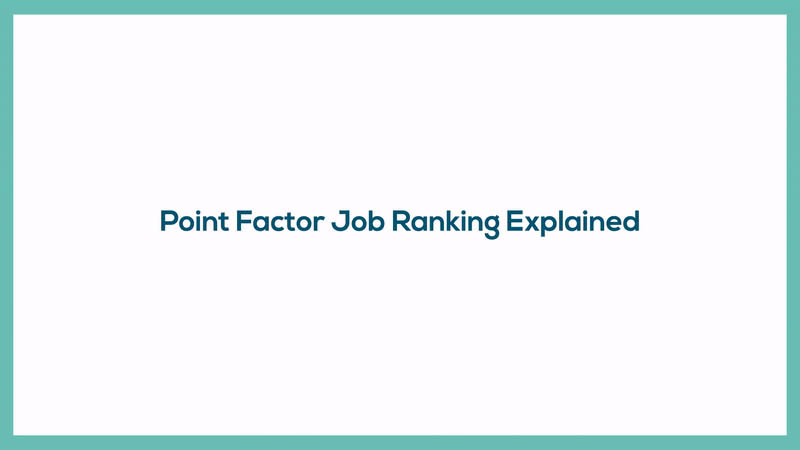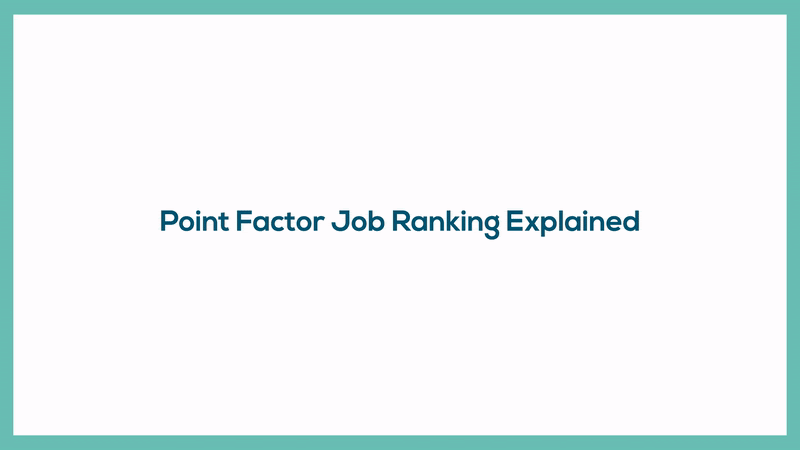 The job scores are added to determine a total and are used to create a job hierarchy by using either the original points (job ranking) or a translation into a grade structure (job grading). Put simply, the value of a job is judged based on the requirements of the core duties, tasks and generally labor involved.
Point-Factor Job Ranking explained
For a point-factor based job ranking, the requirements, responsibilities, and other aspects of a job - not the position holder as a person - are evaluated with a set of standardized and generalized factors. And, with the factors consisting of several levels, points are assigned to each level. To do this, the requirements of the job are compared with the factor-level explanation to determine which is the best fit. The total score shows the value of the position. Once the total score is calculated, the jobs can be placed in rank order.
Typically the compensable factors include the major categories of:
Skill / Qualification
Responsibilities
Effort
Working Conditions (uncommon in modern job evaluation systems)
Click here to open the Book
By clicking, you agree to our Terms and that you have read our Data Use Policy, including our Cookie Use.
Merits and Flaws of Point-Factor based Job Ranking
The issue of total objectivity arises when considering the precision with which level descriptions can be defined - and which information about the job is most relevant.
Some systems, often coming from the context of "scientific management" theories, create the illusion of objective "measurement" by using quantified jumps between levels. However the explanation of a 20% jump in communication requirements is seldom given.
There's still an element of judgement required with point-factor job evaluation which impacts on true objectivity. But as the evaluators become more experienced at interpreting the factor plan and input of job descriptions, they start to gain greater clarity on the process and make more accurate judgements.
As such, the benefit of point-factor based job evaluation methods is that they can give you a clear marker you can use to increase the objectivity and consistency of your findings. You don't need to worry about the oversimplified results you get from non-analytical job evaluation - and you can use them as a defence in equal value claims as long as they are based on proper job analysis and a system without inherent gender-bias.
That said, these methods are often complex and still rely on judgement for scoring the jobs themselves. It's not easy to amend the scheme as circumstances change. But even so, point-factor methods are the most common forms of analytical job evaluation, with the International Labor Organization's Scheme of Geneva from 1950 a popular though out-dated example of point-factor-based job ranking.
A modernized weighted factor plan was published by the ILO on page 78 of their 2009 brochure on gender neutral job evaluation.
Table - Example of a weighted factor plan
Detailed factor-level definitions are often available with commercial systems. But those proprietary systems can be quite cryptic, needing the specialized knowledge of consultants to operate.