That's where salary benchmarking comes in. When done well, salary benchmarking can give peace of mind that remuneration structures are both rational and competitive. Because the truth is, even the best hiring and retention strategies can be seriously undermined by salaries that don't align with fluctuating market rates. 
So, in this post, we'll take a look at how salary benchmarking is an essential component of compensation planning and how salary surveys - when coming from reliable, bias-free data sources - can help companies establish spot-on salaries in an ever-changing economic and employment landscape.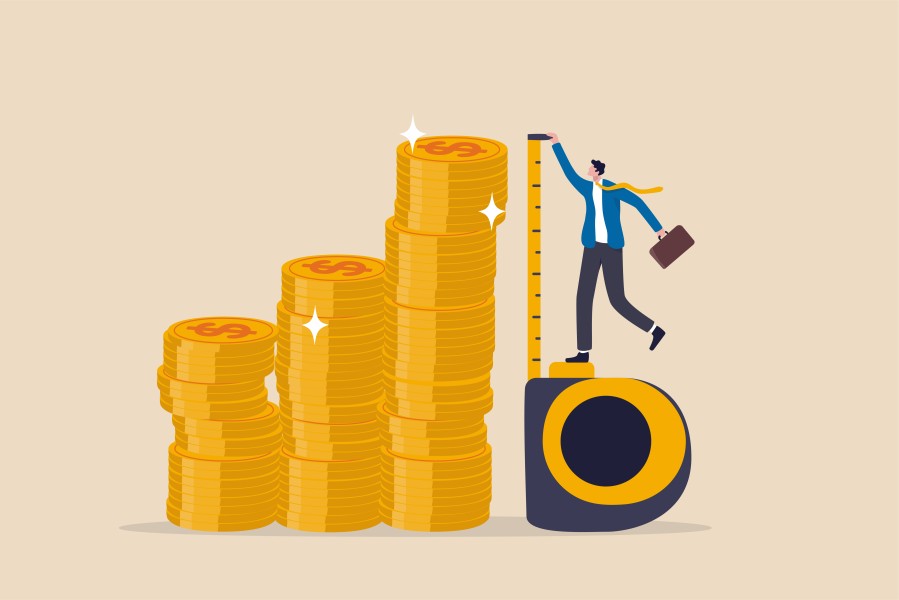 What is Salary Benchmarking and Why is it so Important?
For HR departments, salary benchmarking is a vital process for analysing and establishing remuneration structures. It gives organisations insight into how their competitors are paying their employees so that they can make sure the remuneration they offer is in alignment with market rates. 
When done well, salary benchmarking systematically considers all aspects of remuneration to truly reflect what staff in other companies are receiving as take-home pay. It also considers variables such as geographic location, company size and required education level to make insightful comparisons.
The most important reason to carry out salary benchmarking? To remain competitive in the job market. The bottom line is that establishing a remuneration structure that aligns with those offered by other similar organisations helps companies attract and retain top talent.
After all, if employees feel that they could be getting paid more for similar work in a similar company, there's every chance that they will explore other options.
And with top executives likely inundated with headhunters dropping into their inboxes every week, it's essential to make sure these key players are always feeling fairly and competitively remunerated.   
The cost of losing an employee to the competition isn't just a loss of talent. According to a study by the Society for Human Resources Management (SHRM), the direct costs of employee turnover can be as much as 60 percent of the former employee's annual salary and total costs can be as much as 200 percent.
So now, in this post-pandemic reality of 'The Great Resignation', it's more vital than ever to ensure that employees feel that they're being paid fairly. After all, it's a non-negotiable for keeping valued talent and maintaining high employee engagement. 
What's a Salary Survey?
Salary surveys are essential benchmarking tools. They are a standardised method of finding out exactly what other firms are paying for specific positions or job categories. 
Salary surveys collect and analyse quantifiable employee data such as base salary, incentives, bonuses and work hours. Comprehensive pay surveys will also include non-quantifiable aspects such as geographic location, educational requirements and sometimes even working conditions, if they're relevant. 
Given the pace of change within the economic and employment landscape, it's not realistic or practical for HR departments to constantly produce up-to-date salary surveys themselves. Therefore, whilst some large employers do choose to conduct their own salary surveys, the most comprehensive and reliable come from survey vendors.
So, organisations can opt to purchase relevant salary surveys. Some surveys are focused on operational sectors, for example pharmaceutical or retail, whilst others have a regional focus on certain metropolitan areas.
What Are the Most Popular Surveys Out There?
First up, it's important to note that not all salary surveys are made equal. Sure, these days you can find a lot of free market data available online. But the truth is, credible and reliable salary data is only available from reputable consulting firms and specialist survey vendors. 
The quality and reliability of pay surveys can vary considerably based on the methodology used for job matching, the source of the compensation data, and the vendor's approach to analysing and editing the data input. 
So, which salary survey providers are reputable and recommended? One major player is Culpepper, a provider used by thousands of organisations due to the highly comprehensive data they provide. Their surveys can include base salaries, salary structures, short-term cash incentives, total cash compensation, equity compensation and long-term incentives, total direct compensation, incentive eligibility, hourly pay rates, shift differentials, compensation ratios, and more.
Another trusted survey provider is Willis Towers Watson. In fact, the databases provided by Willis Towers Watson are recognized worldwide as a premier source of current data for compensation planning. 
Similarly, Korn Ferry is a global organisational consulting firm that collects pay data for over 20 million employees working for more than 25,000 companies in over 150 countries.
Other highly reputable salary surveyor providers include Radford - which has industry leading surveys for Technology, Sales, Life Sciences and Pre-IPO organisations - and the Mercer Benchmark database which includes up-to-date compensation data from 5.6 million employees.
Salary Benchmarking with gradar
With variations in pay having the potential to make or break a company's talent retention strategy, it's clear that salary benchmarking is a crucial component of HR management.
That's why gradar offers an automated translation of its job evaluation results into survey-specific job codes. Our job matching module is a web-based translation matrix that converts analytical job evaluation results into benchmark job matches from global and local salary surveys.
In fact, market data from a range of third-party compensation survey providers can be uploaded to gradar. Data for Base Pay and Target Total Compensation is then displayed on the job profiles and can be viewed as a detailed report. 
This ability to plug salary survey data into our easy-to-navigate system saves companies serious time and money. With deep insights and meaningful data all in one place, job evaluation and compensation planning couldn't get much simpler.
If it sounds like gradar could help your business, get in touch with our support team today.